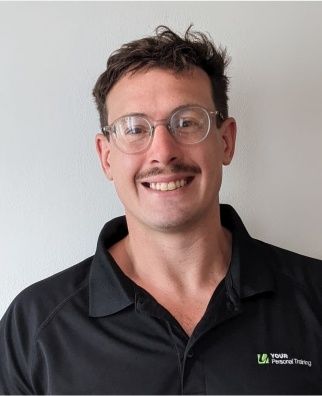 Dan Saunders
Havant Leisure Centre
Havant





About
Qualifications
Specialisms
Location
Reviews
About
One of the reasons I decided to become a Personal Trainer was to help other people like me, who haven't always been into fitness. Those that can feel overwhelmed by the gym and want to know they are using the gym safely and correctly.

Having now been a coach for 9 years, guiding people through their fitness journey to reach their goals. Whether that's building confidence through being stronger, understanding how to balance lives and fitness or enjoying showing up and getting better.

I want to help you set goals and focus on what you can do to achieve them.
Qualifications
Personal Trainer Level 3
Level 3 NVQ in Personal Training
Exercise Referral Instructor
Small Group Training
Coaching for Powerlifting
Specialisms
How to avoid yo-yo dieting with better habits
Getting you gym confident
Creating personalised programmes that you enjoy
Practical training advice
Help learning or improving exercise technique and form
2 Reviews
2 out of 2





This guy is my hero! He boosted my confidence, my fitness and made every workout fun and not a chore.
Samantha Cummings





Great PT, I would highly recommend. He's been a silent cheerleader always encouraging and motivating me to push myself to achieve my goals.
Jane
Submit review