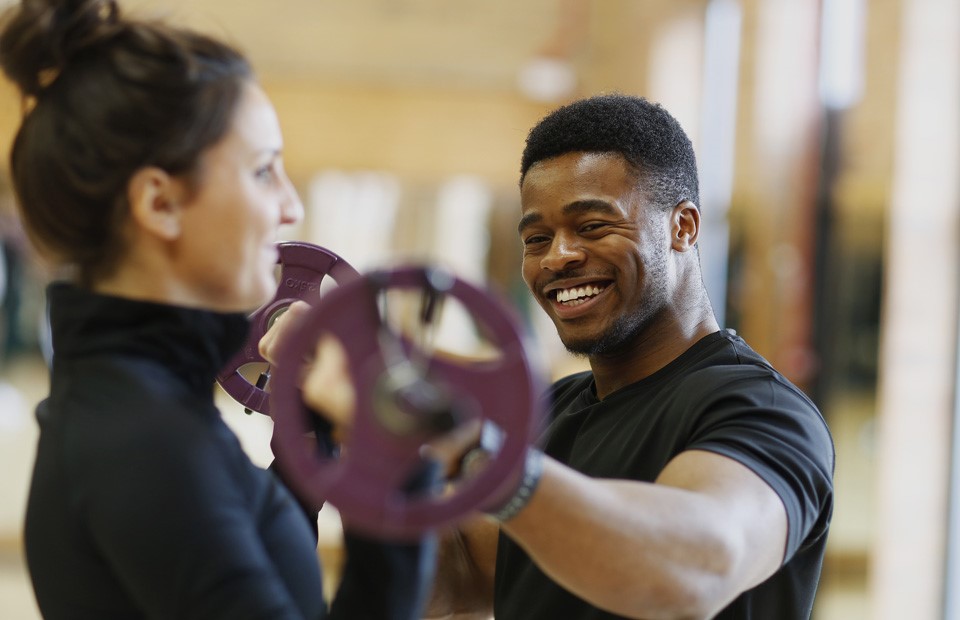 Smash your fitness goals
Find your personal trainer
Get results
with our personal trainers
Our PT's are dedicated and ready to help you on your own personal fitness journey. They understand that your wellbeing goals are unique to you; be that working towards a particular fitness challenge, coming back from injury or just starting out. Our experienced and fully qualified PT's will work with you and for you, delivering the results you desire. All our personal trainers offer a complimentary PT session* - so you can discover if our PT is the right fit for you.
*Subject to the individual personal trainer's availability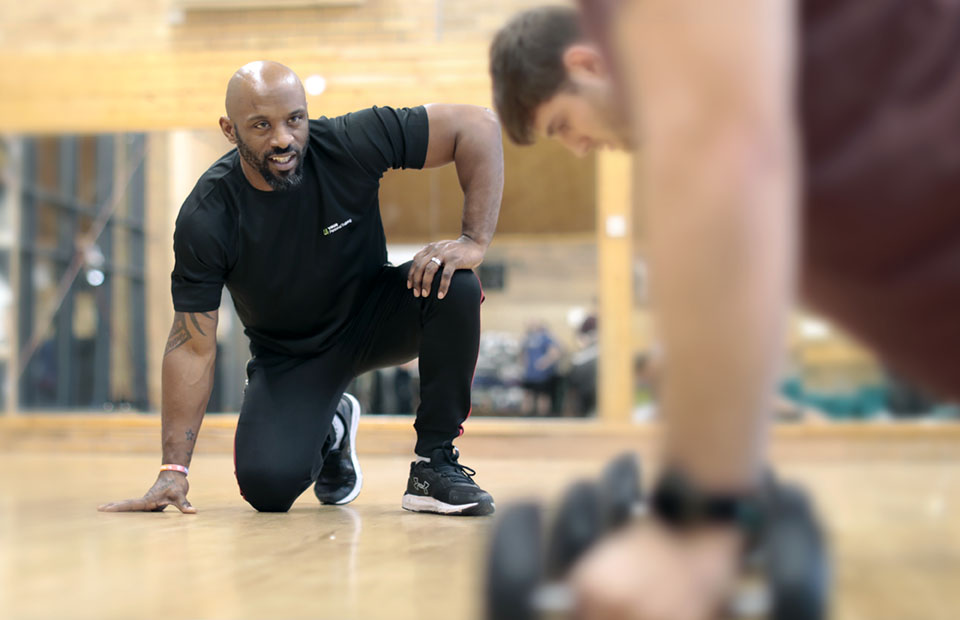 What are the
benefits

of using a personal trainer

Experience
Your fitness routine will be more effective because an expert personal trainer will maximise your workout time. This is especially advantageous if you only have a short window of time to workout.

Accountability
Exercise is not always at the top of your to-do list because it can be difficult. Employing a personal trainer is an excellent way to make a commitment to achieving your fitness goals and to be held responsible for doing so.

Goal setting
If you lack commitment, self-motivation, or just the ability to start your fitness journey a personal trainer could be key to getting your new fitness routine off the ground.

Individualised plan
You can waste time in the gym, or you can use it wisely. A Personal Trainer can help to identify and plan the best exercises and frequency to support you.

Nutritional Advice
Personal trainers can encourage their clients to optimise their dietary habits such as sharing food choices that can enhance personal training sessions.

Exercise variety
Doing the same workout day in and day out leads to a loss of motivation. To make workouts more effective for you, a personal trainer can add a variety of different routines to your workout to keep you motivated and help you reach your fitness goals.
What qualifications should my personal trainer hold?
All of the Personal trainers operating under YOUR PT have been verified by our management team for holding a professional Level 3 qualification. All of our Personal Trainers are qualified to practitioner status in line with our governing bodies guidelines (CIMSPA) and insured for the provision of Personal Training at their centres.
Do I need to be a member of the gym to hire a personal trainer?
Personal trainers are only permitted to deliver sessions to members of their nominated gym facility. Based on location you can pay per visit as a member or pay a monthly fee as a full member. This allows gym access outside of any 121 sessions also.
How much does a Personal Trainer cost?
Personal Trainer tariffs vary throughout the country & for the range of services PTs offer. Our Personal trainers offer a menu of service options and will be happy to discuss packages and pricing on an individual basis around your needs.
How long is a personal trainer session?
Our Personal Trainers are highly skilled and will provide guidance on the right training frequency and duration for you individually. Typically you can expect a PT session to run between 30-60 minutes on average.
How often should I have a personal trainer?
Our expert Personal trainers will not only support your training in the gym but will provide guidance on healthy lifestyle habits outside of the gym and the importance of getting enough recovery. Your Pt session frequency will be tailored on a 121 basis.
Can I hire a personal trainer if I have never exercised before?
Our Personal Trainers work with a vast range of clients from novice to professional athletes in some cases. Your Personal trainer will create a bespoke session and plan to fit your needs and your needs only! Every individual has their own goals and aspirations, you can expect YOUR Personal Trainer to identify these quickly and ensure you have a positive experience at your gym whilst not wasting time navigating the various pieces of equipment!
Will a personal trainer provide advice on diet?
Personal trainers are qualified for the provision of Personal Training. Whilst PTs cover nutrition as a mandatory vocational module in their courses they can only guide on the basics of nutrition. Some Personal Trainers go onto further education do indeed hold nutritional qualifications as outlined in their YOUR PT profiles under qualifications
How do I pay for a personal trainer?
Payments for Personal training services are made directly to your nominated PT. At YOUR Personal Training we aim to highlight the key areas of expertise for all of our world class PTs and each trainer will offer a complimentary consultation so that you can ask all the questions needed and arrange payments directly.