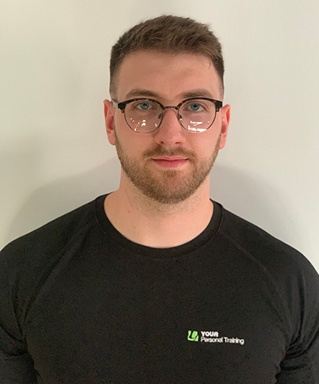 Josh Cantillon
Waterlooville Leisure Centre
Waterlooville





About
Qualifications
Specialisms
Location
Reviews
About
During my years in the fitness industry I've learned that 'fitness' doesn't mean the same to everyone. Whether your goal is to put on some muscle, lose some body fat or gain some much needed confidence I'll help to guide you there.

The gym can be an intimidating and overwhelming place at times, but with some guidance it can be a place to help improve both your physical and mental health.

I'll make sure you're not only exercising efficiently but safely, allowing you to push yourself to be the best version of yourself with my support. We'll focus on developing sustainable habits along the way and always focus on having fun.
Qualifications
Level 2 Gym Instructor
Level 3 Personal Trainer
Circuit Training
Functional Training
Nutrition and Weight Management
Online Programming and coaching
Strength and Conditioning
Specialisms
Building your confidence
Getting you stronger and fitter
Creating sustainable habits
Writing personalised programmes to suit your goals
Helping you to rebuild strength after injury or illness
1 Reviews
1 out of 1





Loved our first session , will book another one soon!
Diana
Submit review