PT Story
Celebrating October's PT of the Month - Sophia Thomas
I am now 12 months into my role as a Personal Trainer, working with around 40 clients both online and in gym and I am absolutely loving it.
Sophia Thomas
Personal Trainer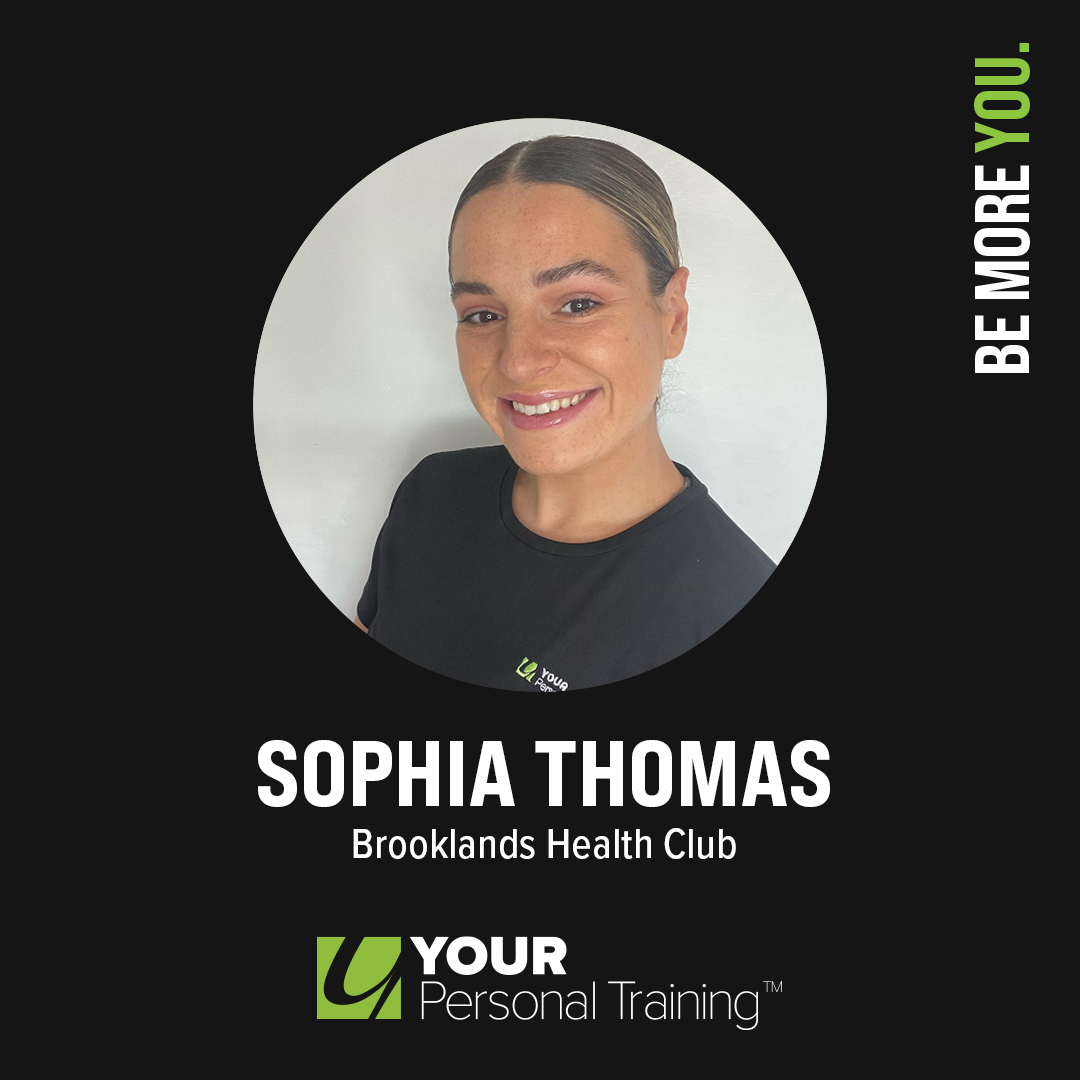 In the world of personal training, there are individuals who truly stand out, not just for their fitness expertise but for their unwavering dedication and inspiring journey. This October, we're excited to shine a spotlight on a remarkable personal trainer who has not only overcome obstacles but has also carved her own unique path to success - Sophia Thomas.
Sophia's journey to becoming a Personal Trainer is a testament to her resilience and passion for helping others. She initially pursued a career in dance, studying at Edge Hill University and later earning her master's degree at John Moores University. But when the world was hit by the unprecedented challenges of the COVID-19 pandemic, Sophia found herself pivoting into a support worker and carer role at a nursing home.
This unexpected shift in her career proved to be a turning point. Sophia's passion for dance, fitness, and caring converged, creating the perfect foundation for her to become a personal trainer. She embarked on her path with determination, obtaining her qualifications from Origym and landing her first role with YOUR Personal Training at Brooklands Health Club, Sale.
Sophia's journey wasn't without its apprehensions. She felt that she already possessed substantial knowledge, but she soon realized that there was always room for growth. Her training provider flexed to accommodate her unique timeline, enabling her to complete her Level 2 and 3 qualifications in just six months.
Now, a year into her role as a Personal Trainer, Sophia's passion shines through. She works with around 40 clients, both online and in the gym, and absolutely loves what she does. Her journey began with a professional launch at Brooklands, where she was the only female PT at the time. This distinction helped her stand out and build relationships with new members, as she constantly worked to elevate her name and increase awareness of her services. Sophia understands the power of a smile, and she takes pride in bringing positive energy to the gym.
Despite her apparent confidence, Sophia had to overcome self-doubt and imposter syndrome in the early days of her career. She acknowledges that making mistakes and learning from them is all part of the process. Over the past 12 months, she has grown immensely, and her goal is to inspire as many women as possible to become the best versions of themselves.
For Sophia, working with her clients on a daily basis is a blessing. She loves each one of them and is dedicated to helping them achieve their fitness goals. Her advice to anyone considering a career in personal training is to enter the field for the right reasons and be prepared for the challenges that come with it. The initial hurdles are real, but the rewards are truly amazing.
Sophia Thomas embodies the spirit of resilience, dedication, and passion in the field of personal training. Her journey from a dance student to a successful personal trainer is a true inspiration, and she's a shining example of what can be achieved with hard work and the right intentions. We celebrate Sophia as October's PT of the Month for her dedication and commitment to making a positive impact on the lives of her clients and the fitness world as a whole. Keep up the fantastic work, Sophia!